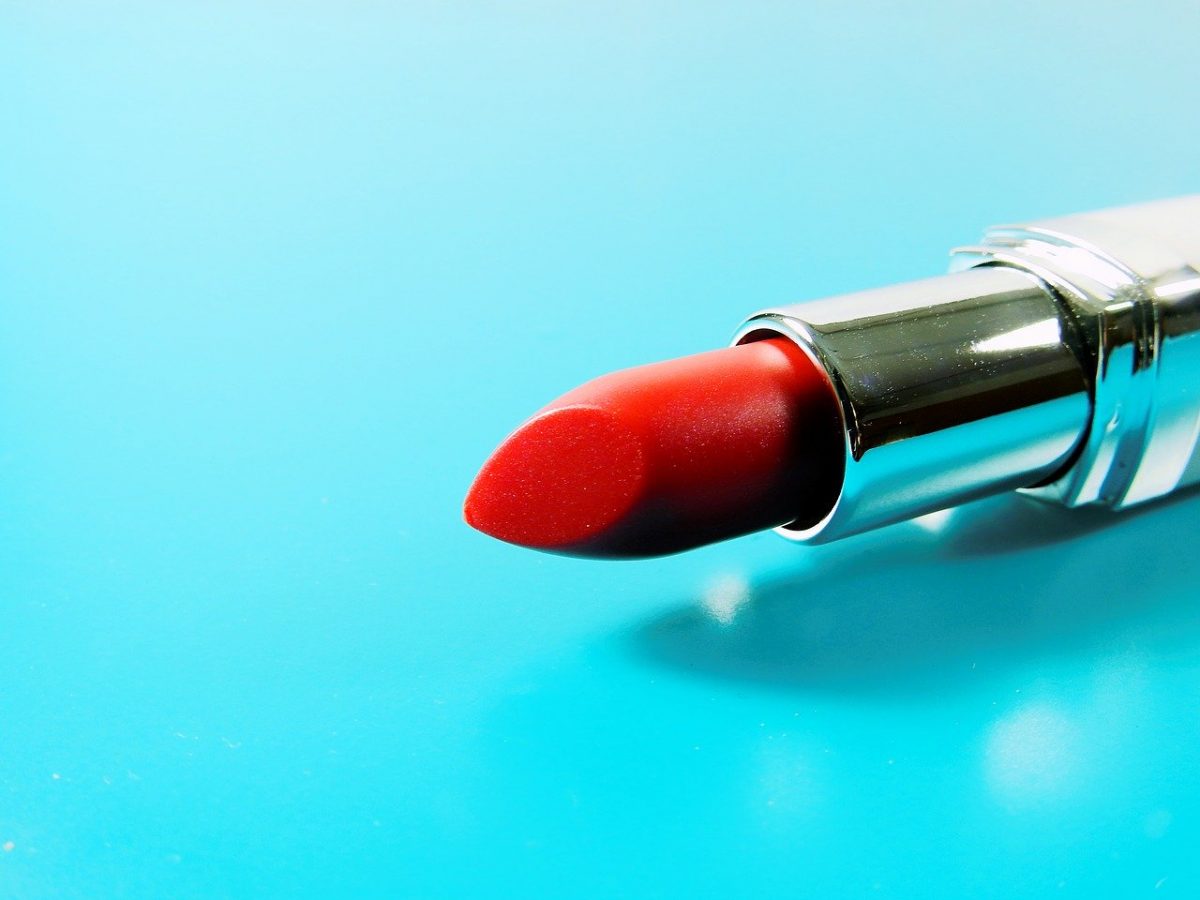 There are few products in the world that can boast the versatility of usage offered by guar gum powder. This safe supplement serves as an exceptionally fine thickener and stabilizer for an array of industries.
In fact, the vast majority of the world's processed foods contain this powder (both organic and non-organic) in one form or another, and has become integral to the pharmaceutical, paper, textile, explosive, oil well drilling and fracking industries.
Even more, for manufacturers of personal care products such as lotions, shampoos, soaps, skin care and anti-aging products, eye and facial makeup, lipsticks, toothpaste, shaving creams and lubricants to name a few, the use of guar is just as prevalent.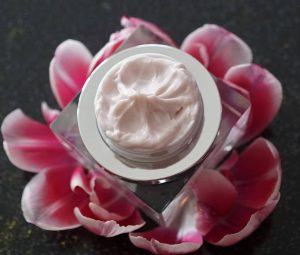 Guar raw material is a soft, fine, off-white, water-soluble powder that is also known as Goma Guar, Gauran and Gomme Gua. The powder is obtained by grinding the seed tissue of the plant's beans, which are also known as Cluster Beans and Siam Beans.
The resulting gum is a polysaccharide (carbohydrate) that is commonly added to cosmetic formulations to emulsify and stabilize them, to act as a suspending agent, and to enhance the thickness of their consistencies, which also aids in adjusting their textures.
Guar is also used by drink manufacturers to rebuild texture in reduce sugar beverages.
Why Is Guar Gum Powder Ideal For Cosmetic Applications?
The appealing properties of guar gum powder have given it a noble and unique niche in the world of cosmetics, which is primarily focused on using natural plant based products which are environmentally friendly.
Guar gum is a natural polymer with water solubility properties, which make it perfect for the cosmetics sector. As a water soluble agent, guar gum powder is ideal for application in the manufacture of products used in/with water, including shampoo and soaps.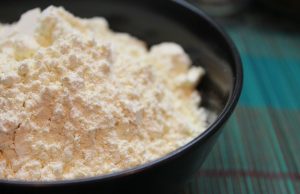 Most personal care and beauty-related products contain guar gum, as it acts as a thickener, emulsifier and stabilizer in formulations for ointments and skin lotions. It has more than 8 times the thickening potency of cornstarch, and is well known for its conditioning properties. 
The Trend Towards Natural Cosmetic Products
Modern consumers of cosmetics and personal care products and millennials especially (those born between 1980 and 2000), are health conscious and prefer natural and organic cosmetic products. These savvy consumers demand greater transparency and want to know where their products come from and what ingredients they contain.
They seek to avoid the excessive use of chemicals, and their purchasing preferences are more focused on healthy living and buying and consuming natural products. This category of consumer epitomizes the more traditional social values of times past that include: ethics, eco-consciousness and social responsibility.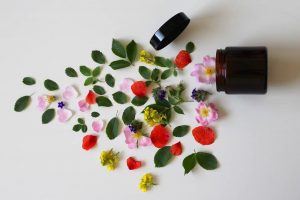 This important trend is no passing fad and has transformed the marketing strategies of personal care and cosmetic products. In a 2018 interview, David Taylor, CEO of Procter & Gamble, remarked "We continue to develop new, superior product offerings that address the needs and wants of 'naturals' for consumers who are increasingly concerned about the ingredients in their products, their 'sustainability' and how they are manufactured, packaged, used and disposed of."
As a natural ingredient, guar gum powder is used in the production of gels, shampoo and creams because it provides a smooth texture and makes application easy. As a surficant, it removes liquid surface tension. In this capacity, the powder is often incorporated in the formulations of shaving creams and lubricants.
Also, guar gum is used extensively in the manufacture of toothpaste, and it is the reason why the paste can be expelled so easily from the tube without any pressure.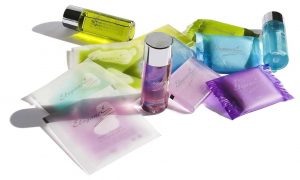 The Highest Grade Guar Gum Is Used in Cosmetics
The guar gum powder that is used in cosmetics is produced from high grade ingredients and the most advanced processing techniques available. This ensures that the end product is always of the best quality and safe for all skin types. Additionally, The Food and Drug Administration (FDA) includes guar gum on its list of Generally Recognized As Safe (GRAS) ingredients when used in cosmetic and personal care products.
Guar Gum Use In Skin Care Products
Guar gum powder is ideal for use in lotions and creams because it increases emulsion stability and prevents water loss and the separation of liquid from a gel that is usually caused by contraction. When compared to other thickening agents, guar gum wins hands down because it can be added to water without being heated beforehand. 
In addition, only a small amount is needed to enhance a product's consistency. Due to its superior thickening elements, it helps to build up lather, making it perfect for use in soaps. In the case of shaving products, razors become easier to use with the help of guar gum powder because it decreases friction arising from static charges.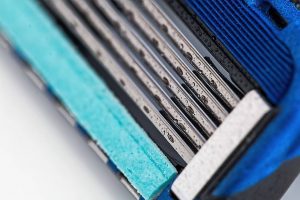 How Is Guar Used In Makeup and Hair Care Products?
As a non toxic emulsifier that binds to liquids and forms a thick material, guar gum power is widely utilized in the manufacture of lipsticks, shampoos, face masks and conditioners. Face masks are made from natural ingredients, which nourish and cleanse the skin, rendering elasticity. 
Guar gum powder, in addition to spring water, olive oil and glycerin, is almost always included in the formulation of shampoos and skin care products and its superior conditioning properties contribute to easing detangling and softening hair. 
When used in shampoo, conditioner, and liquid soap formulations, guar gum powder increases viscosity, and allows solid particles to be suspended in the hair-care product. In the case of shampoos specifically, the use of guar gum powder can reduce the need to use a conditioner.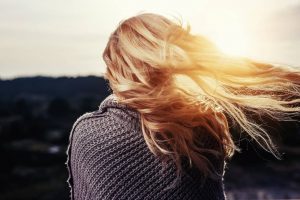 A Few Relevant Statistics On The Guar Gum Powder Market
The guar gum market is projected to grow at a compound annual growth rate (CAGR) of 7.9% from 2017 to 2022, and is estimated to reach USD 1.15 billion by the year, 2022. Some 4,600 to 14,000 tons of guar has been produced by the United States over the last 5 years, mainly from guar beans we process at our Guar Manufacturing plant in Brownsville, Texas. 
In 2019, the world production of guar gum and its derivatives totaled about 3.7 million tons and was valued at USD 604.6 million. By the end of 2020, numbers are estimated to soar to USD 629.9 million.
The major factor driving growth in the market is the increasing numbers of applications of guar gum due to its many diverse properties. Non-food guar gum (including cosmetics) accounts for about 40% of the total demand.
The Leading Guar Producer In The United States
Having recently invested heavily into the creation of a new, state-of-the-art, centrally controlled processing plant that performs bean splitting and powder production 24/7, Guar Resources has become the leading producer and purveyor of guar gum powder within the United States.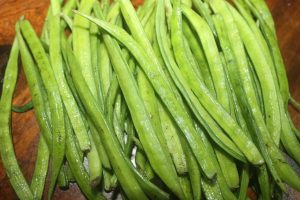 Our United States-grown guar undergoes mechanical de-husking, hydration, milling and screening according to their specific applications, and the beans are then processed into various intermediate products and powder.
As an ISO 9001:2015-compliant company, a Quality Assurance team then inspects the guar powder; after it is properly graded and processed before packaging and distribution.
Today's highly sophisticated consumers demand transparency and reliability before purchasing a product, particularly when it comes to personal care products.
As a 100% made in the US guar powder producer, we are a company that is consistently focused on product safety and customization, quality assurance, transparency and a fully-traceable supply chain.
In fact, a recent study conducted at MIT Sloan School of Management reinforces this point. Results indicated that consumers would be willing to pay 2% to 10% more for products from companies that provide greater supply chain transparency.
A 2016 Label Insight study involving more than 1,500 consumers confirmed that consumers prefer information about the food they consume and for the most part, do not trust the way brands are currently providing them with this crucial information.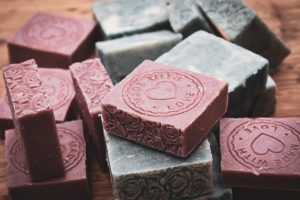 The study also revealed this preference had seeped over into personal care and cosmetic products as well, and concluded that the vast majority of consumers value transparency, and digest a wide array of information about a particular product before making purchase decisions.
Cosmetic manufacturers can rest assured when choosing to incorporate our our guar gum powder into their products that they are receiving the highest quality and transparency.
The Future of Guar Gum In The Cosmetic Industry
The near future world demand for guar gum powder is expected to reach $1.15 billion by the year, 2022, with North America estimated to account for the largest market size during this forecast period. Over the course of time, the cosmetics industry and guar gum powder are likely to remain inextricably meshed. 
Guar gum's many attractive assets have solidified a unique niche within the realm of personal care and cosmetic products, and the consumer of the future is likely to be as attracted to natural and organic products as the shoppers of today.
This assumption is due to the expansion of knowledge and usage experience, which continues to support the many benefits and claims made by our teams at Guar Resources.
In Conclusion
We are at the forefront of research and innovation in promoting the use of guar gum powder for an ever growing number of diverse industries and a myriad of sustainable applications.
If you manufacture any type of personal care product, learn why more and more United States-based companies, and those around the globe, are utilizing our superior guar gum powder in their production process, or submit an inquiry today and see what we can offer your company.
---
Photo Credits: Pixabay
---
[sc_fs_faq html="true" headline="h2″ img="" question="Why Is Guar Gum Powder Ideal For Cosmetic Applications?" img_alt="" css_class=""] Most personal care and beauty-related products contain guar gum, as it acts as a thickener, emulsifier and stabilizer in formulations for ointments and skin lotions. It has more than 8 times the thickening potency of cornstarch, and is well known for its conditioning properties. [/sc_fs_faq]
USA Grown, USA Made And USDA Organic Certified
Farmers And Growers, Come Grow With Us!
We offer United States-based farmers a way to maintain nutrient rich soil while reaping the benefits of growing guar. Even more, you can contract with GR prior to planting with our commitment to purchase your entire crop at harvest!