The terrible reach of the Covid 19 (Coronavirus) has not only exposed its potentially lethal embrace to vulnerable populations all over the world, it has also laid bare for all the world to see America's precarious dependency upon foreign sources for the manufacture of essential raw materials and the dire need to overturn that reliance.
In times of crisis, such as that presented by this frightening pandemic, overseas supply chains can be severely impacted. 
A 2004 US Intelligence report estimating the world's landscape in 2020, ironically forecast that the only development besides major global warfare that could circumvent the continuous progress of globalization would be a pandemic!
In the words of Curtis Ellis, the policy director of America First Policies: "globalism with its unwieldy and complex systems tied to yet more complex systems, could be the biggest casualty in the war on the Corona Virus."
Guar Resources (aka GR), the leading USA-based manufacturer and purveyor of guar gum powder, is among a handful of companies relatively unaffected by vulnerable supply chains, as our entire base of operations is situated within the United States.
We can and do guarantee to our valued clientele that supply and production will always run smoothly when unexpected disasters occur.
There is also the unspoken guarantee that our products will be of the highest possible standard, as they must by law undergo strict evaluations and regulations.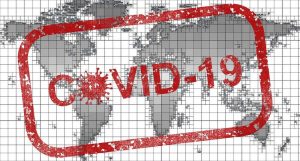 Guar Resources And The Corona Virus
Guar Resources is the only American producer of guar gum powder, which is made from beans farmed on US soil.
Prior to 2014, when we erected our fully automated state of the art facility in Brownfield, Texas, the only source of guar powder was imported from India and Pakistan. 
To quote Arie Genger, our Chairman and CEO of Guar Resources: "The Corona Virus pandemic exposed the weaknesses of being fully dependent upon importation for a vast array of essential raw materials. Guar Resources and our dedicated US-based team is your safety valve to avoid serious vulnerabilities on the smooth flow of your production capabilities when unforeseen circumstances arise, as they could again in the future."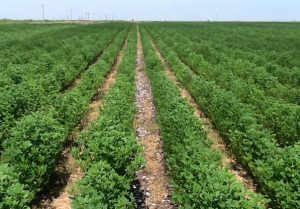 Guar Resources and Buying American
Guar Resources is truly an enterprise born in the USA, and we are all-encompassing as far as American workers and products are concerned.
Our guar gum powder itself is 100% USA made from beans grown in the United States via sustainable farming, and the finished product is 100% natural, gluten free, vegan, kosher, halal Non-GMO including and USDA organic certified.
We have an enormous client base that covers a broad expanse of industries including: Fortune 500 multi-national conglomerates; wholesalers; distributors and suppliers of food; pet food; cosmetics; ingredient and chemical blending; textile; paper; erosion control; water treatment; mining and oil/fracking. 
The Importance of Buying American
According to Peter Navarro, the director of the Office of Trade and Manufacturing Policy, America must fend for itself just like every other country.
He states: "The U.S. government should encourage high-tech domestic manufacturing of medical supplies and ensure that everything it procures across federal agencies is domestically sourced. This buying American should include not just the finished products, like the pills and face masks and ventilators needed for this pandemic, but also the critical components, precursor chemicals, and advanced pharmaceutical ingredients we need for production."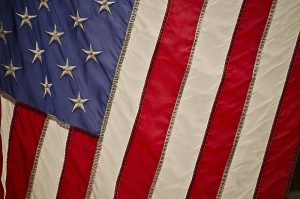 No matter which product or industry becomes the topic for discussion, North American companies of all kinds are faced with vast unforeseen ruptures in business activities due to the current instability of overseas supply chains propagated by the COVID 19 outbreak.
The only commercial enterprises that are somewhat bolstered against this crippling circumstance are those companies with production processes that are based within the borders of the United States. 
The greater the risk, the greater the potential for loss.
This is a given fact all businesses must face, both in terms of the frightening challenges presented by the Corona Virus and its effect on every day operations.
Compared to other companies however, those manufacturers whose success depends on large supply chains face a particularly formidable hurdle in keeping business as usual. 
Product continuity and its necessary scope from supplier to retailer involves many players revolving within a successful supply chain.
This includes factories, transportation, warehouses, networks and people, all of which add to the complexity of the process, the possibility for breakdown and a growing margin for error.
People running supply chains say that they know risk management is important, but according to recent data, they do not know exactly how vital it really is.
Previous studies have ascertained that many supply chain executives are ambivalent at best about the element of risk. 
Within the framework of these studies, none of the participants used an outside source for assessing vulnerabilities within their supply chain although many of those same executives sought outside help to assess their risks for  other segmenrs  of their business. 
One recent study indicated that an almost incredible 90% of organizations do not consider risk when outsourcing their production, which could have dramatic effects on the speed and efficacy of their supply chain.
Sadly, the reason for this is all-about short term money considerations  even though it often ends up costing more if problems do occur.
Executives live in the present moment, as they are only rewarded by producing results today.
The Supply Chain and The Consumer
The savvy modern consumer demands knowledge of product safety and customization, quality assurance, transparency, and a fully traceable supply chain before purchasing almost any product.
Weather, traffic and inventory strategies can cause goods to arrive late, never arrive at all or arrive too early, all of which can damage a company's hard-earned reputation.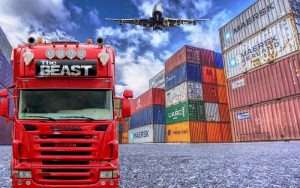 Organizations must measure all factors, even small ones, that may impact product delivery.
This transparency is vital to creating company trust and a lasting bond with customers.
In fact, a recent study conducted at MIT Sloan School of Management indicated that consumers would be willing to pay 2% to 10% more for products from companies that provide greater supply chain transparency.
Our Goal To Expand The US Market for Guar Production
Whether farmer or industry executive, Guar Resources' goal for all of its loyal clients is two-fold and exactly the same; namely to ensure the prosperity of each individual enterprise using its guar powder and to increase guar gum powder production in the United States.
Our facility is in Brownfield, Texas, where the dry, rolling hills of America's southern plains perfectly suit the minimal water demands of growing the guar bean.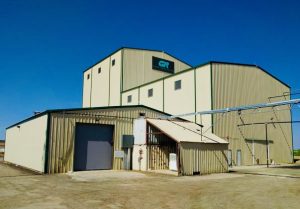 Our plant never closes, and is divided into sectors, where specific tasks are performed.
The northern section  performs splitting operations while the southern sectionconverts the splits into guar gum powder. 
Guar is sown from May through July and harvested between October and December and GR maintains a reserve seed base, which is licensed to local growers.
The Corona Virus Highlights The Ongoing Problem
The Corona Virus crisis has exposed the United States to the risks arising from total dependency on importation of essential raw material.
This must never happen again, and the United States must find new ways to reduce its dependency and stand against unfair trade practices. 
The national manufacturing infrastructure must be rebuilt from scratch to reduce its dependency on foreign supply chains.
In the words of Senator Mark Rubio: "…The depletion of America's manufacturing sector has left us with a huge national-security vulnerability, necessitating a 21st-century, pro-American industrial policy."
Both Rubio and another senator, Josh Hawley, have proposed separate bills to lessen America's dependency on foreign sources for medical supplies.
It is not clear, at least at this point, whether the current administration will support these well- meaning initiatives.
There are still unaddressed hurdles that remain; such as: questions about how much the government can influence the behavior of private companies and reconstruct a global supply chain that is heavily invested in foreign manufacturing.
The support and commitment to secure a national supply of guar gum powder is crucial to the food and pet food industries as well as the oil and gas industry.
The guar powder industry is also very important to the American farmers that can grow guar as a profitable crop.
Such advocacy can help to ensure the continuous availability and quality of this unique and highly beneficial product, which proudly symbolizes the importance of the mantra that may save us all; namely, "Buy American."
---
Photo credits: Pixabay
USA Grown, USA Made And USDA Organic Certified
Farmers And Growers, Come Grow With Us!
We offer United States-based farmers a way to maintain nutrient rich soil while reaping the benefits of growing guar. Even more, you can contract with GR prior to planting with our commitment to purchase your entire crop at harvest!