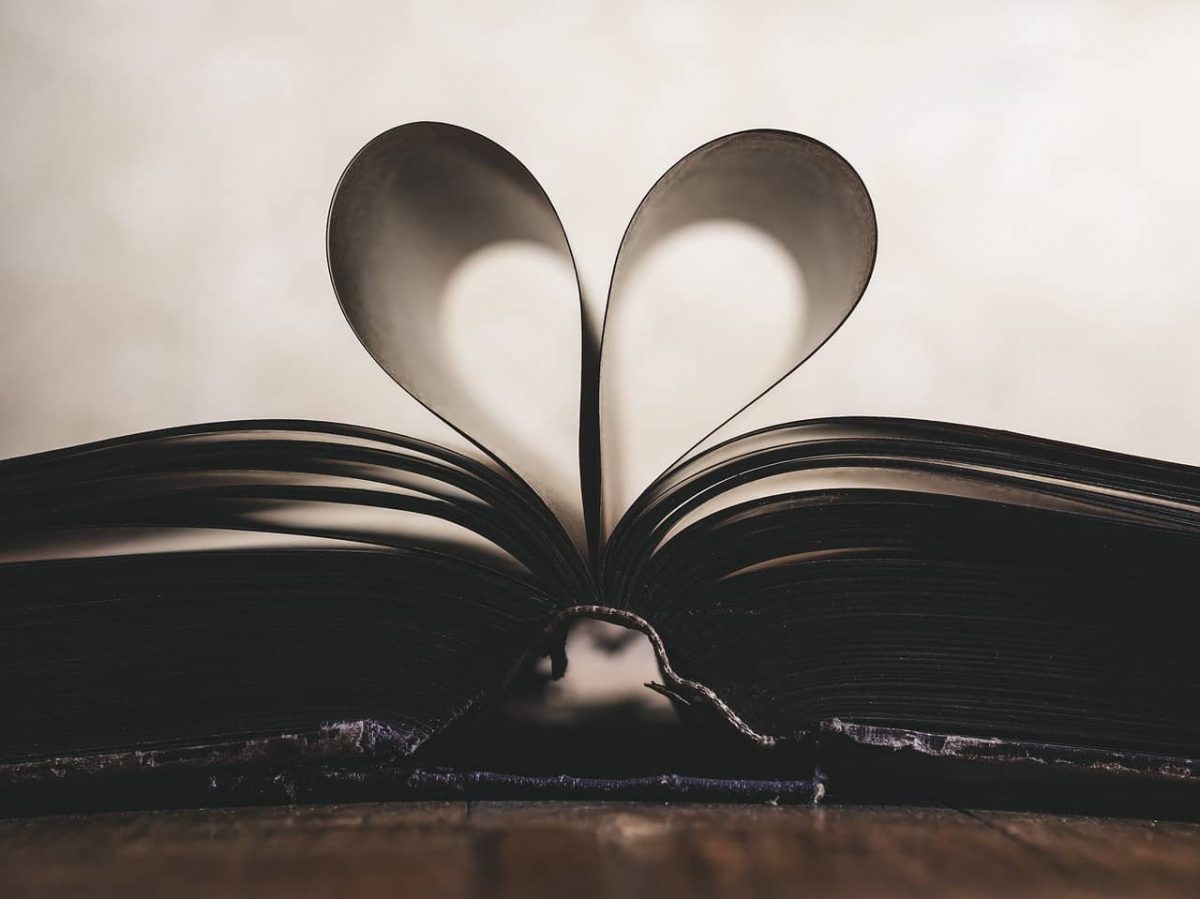 In July of 2012, a conference paper presented at a workshop in Nantes, France concerning plant and seaweed polysaccharides indicated that compounds such as guar gum are among the few additives that can improve the wet web strength of paper before drying.
This refers to a property that ensures an effective paper machine run. 
The width and speed of modern paper machines is highly pressurized and it is well known that the probability of web breaks is closely related to wet web strength and web tension profiles.
Guar gum powder aids in paper production by increasing the surface properties of dry paper, and improving the retention of smaller particles and other chemicals.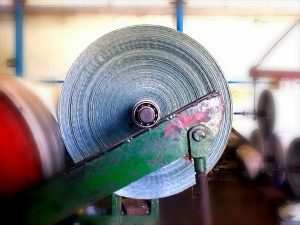 This application is due to guar's natural ability to modify fiber surface properties and intensify interactions at specific areas of contact. 
Results of this conference paper also indicated that guar gum improved the strength of fiber to fiber connections in both wet and dry webs. 
According to a new report published by Reports and Data, the global guar gum market is expected to reach USD $886.6 million by the year, 2027. Non-food guar gum accounts for about 40% of the total demand. 
This new market growth is attributed to the increasing application of guar gum within end-use industries such as paper manufacturing, and increasingly, much of the guar gum being used by paper product producers are turning to Guar Resources for their supply needs, particularly those based within in the United States.
Why? Mainly to avoid hefty shipping costs from foreign suppliers, among other challenges, but also for our commitment to product safety, customization, quality assurance, transparency and a fully traceable, on-time supply chain.
The following blog explores the increasing industrial use of guar gum, how exactly it benefits the manufacture process of pulp, paper and tissue products and why more producers within the United States (and globally) are turning to Guar Resources.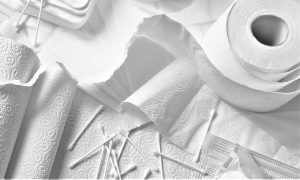 The Growing Industrial Use Of Guar Gum
Guar gum is a natural, hardy legume that is used in a multitude of modern industries.
It is a polysaccharide (a carbohydrate such as starch, cellulose, or glycogen, whose molecules contain of a number of sugar atoms bonded together).
Guar gum powder is derived from the seeds of this plant that is also known as The Indian Tree.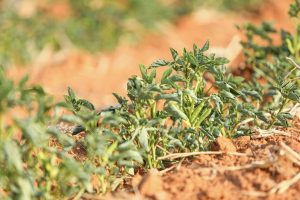 Originating in the western and northwestern sectors of India, guar was first brought to the United States in 1903 where it primarily served as a green manure green manure and for livestock feed.
It was not until 1943 when guar gum powder was found to be a more than adequate subsistence for locust bean gum, which was in short supply and difficult to obtain during the war years.
Commercial scale guar cultivation is basically focused on industrial gum production and it has increased at a healthy pace since the 1950s. 
According to Calvin Trostle, Ph.D. and Associate Professor of agriculture at Texas A&M and a guar expert: "Guar is…somewhat like a soybean plant with pods up and down the main stem… In the last 40 years, multiple companies have tried to create a synthetic substitute for guar gum, but they've failed to develop anything as effective…"
The majority of guar is grown for its endosperm, which is a source of the water soluble gum that is utilized as a stabilizer, emulsifier and thickener in various food product and industries.
The popularity and chemical properties of the endosperm are the motivating factors behind the increase of guar plantation. 
Apart from the food, animal feed, farming, horticulture, cosmetic and pharmaceutical industries, guar extracts play an important role in the petrochemical, textile, mining and construction, forestry and paper production industries.
Discover how guar is used within fire retardants.
How Does Guar Gum Benefit Paper Manufacturing?
Modern manufacturers of pulp, paper, and tissue products are demanding more efficiency and flexibility as well as designing more environmentally-friendly machinery and processes. 
Dynamics fueled by a driving need for climate protection, a focus on decarbonization and an ever-shifting market place maintain guar's solid position as a superior additive when deployed in paper manufacturing. 
Its versatility concerns its ability to easily blend and react positively to other manufacturing ingredients. 
Some benefits include: providing flexibility, a sleeker and denser surface to paper that is slated for printing, and strength and durability in its ultimate quality due to natural fiber extracts. 
More details on each benefit are listed below.
Guar Gum Is An Effective Bonding Agent
The production of paper is enhanced by an addition of small amounts of guar gum powder to the pulp. 
This agrochemical has the ability to form hydrogen bonding to water molecules, which activates binding properties and transforms the powder into a viscous and gummy surface. 
This singular aspect makes guar a valued commodity within the paper manufacturing sector.
Guar Has Unparalleled Thickening Properties
The thickening properties of guar gum powder work far better that other substitutes to benefit flat sheet type materials and the quality of the paper because their application often results in surfaces that are stiff and healthy. 
Due to improvements in adhesion, which occurs with thickening, resulting papers break and fold better and measure higher on the mullen scale, which measures the burst strength of paper.
Guar Natural Fibers Provide Strength And Durability
The natural fiber extracts present in guar gum provide strength and durability to the calibre of the paper. In addition, they create paper with better bonding and improved erasing and writing capabilities.
Guar Gum Powder Is The Perfect Gelling Agent
Guar gum powder permits the seamless adhesion of ingredients by forming a gel effect that allows other ingredients to adhere rather than split from one another. This is vital to creating high-quality papers.
Why More Manufacturers Are Turning To Guar Resources
We are the leading American manufacturer and purveyor of guar gum powder.
The millions of pounds of product we produce every year is manufactured under the watchful helm of our teams at Guar Resources and is made exclusively via sustainable farming methods from beans that are grown within the United States.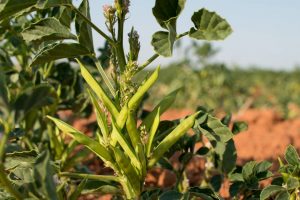 We push the boundaries of industrial science via our state-of-the art technology every day, and our steadfast commitment to fully support all the clients at every turn remains among our most valued promises.
Aided by the most cutting edge technology and industry proficiency, we stand behind our stellar reputation, which rests upon our industrial expertise, superior customer service and consistent quality.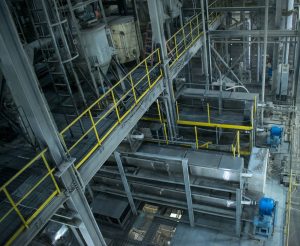 Even more, by virtue of being based in Brownfield, Texas, we are able to provide USA-based manufacturers that use guar in their production processes numerous practical and financial advantages over other foreign guar suppliers, such as lower transportation costs, no import fees, diminished need for warehousing and much more.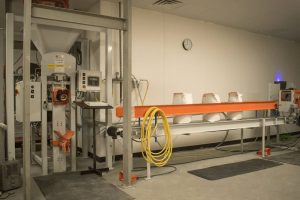 In conclusion
Guar gum has proven its worth as a profitable and versatile boon to modern commerce, hence the use of guar gum is expanding.
Every day it is utilized in a myriad of industries because of its amazing natural properties, which include the ability to form hydrogen bonding with water molecules. This singular aspect makes it suitable for many diverse purposes within the paper manufacturing industry.
If you own or operate a paper manufacturing facility, contact our teams today and discover how we can help increase your production, lower your costs and improve your pulp, paper or tissue products.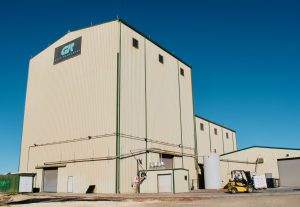 ---
Photo Credits: Pixabay and Guar Resources team
USA Grown, USA Made And USDA Organic Certified
Farmers And Growers, Come Grow With Us!
We offer United States-based farmers a way to maintain nutrient rich soil while reaping the benefits of growing guar. Even more, you can contract with GR prior to planting with our commitment to purchase your entire crop at harvest!